Taunggyi, the capital of Shan State is situated 1433 metres above sea level. It was also a former British hill station. It has a cool climate year round. The weekly market is a good place to see some of the ethnic minorities. From here one can travel to other scenic hill station such as Kalaw and to the Pindaya caves filled with ancient Budha images.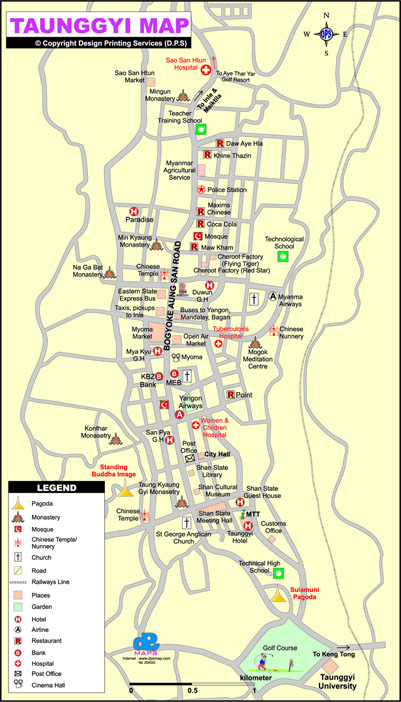 Taunggyi Map
To download full and complete Taunggyi Map
1.Press Download

2.Complete the form and press submit.
3.you will recieve the download clink via email to the email address you have provided

Taunggyi Map Download
Download procedure
1. Click "Download" button.




2. Fill the Download form correctly, (notic: email must be correct) click "submit" button and download link will sent into your email soon.


3. Check your email and you can get myanmar map via the link.

Enjoy!