Installation Real Time GPS Tracker for Tractor
It is going to be harvest seasons for crops and beans very soon. And if you decide to install our GPS device on your harvesters and lathe machines, you can calculate the total working acres within a day and monitor them as they work from one farm to another. You just need to sit back, relax and watch from home.
Dps Valued Clients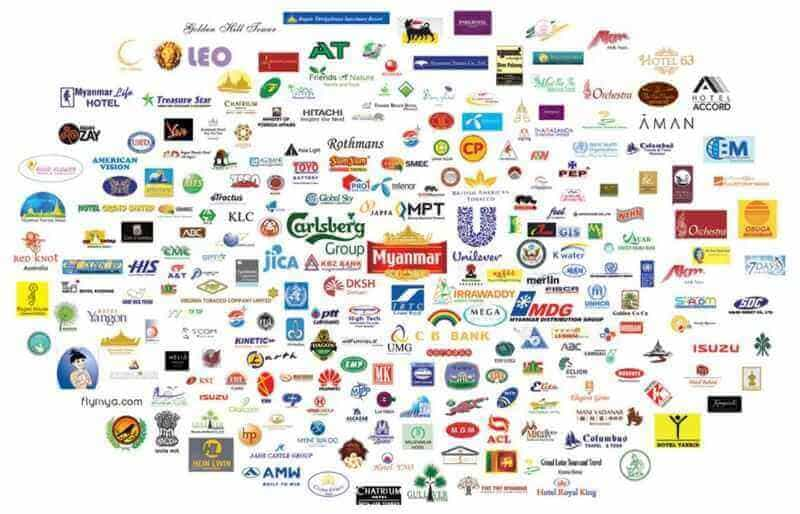 DPS-NEPC Conference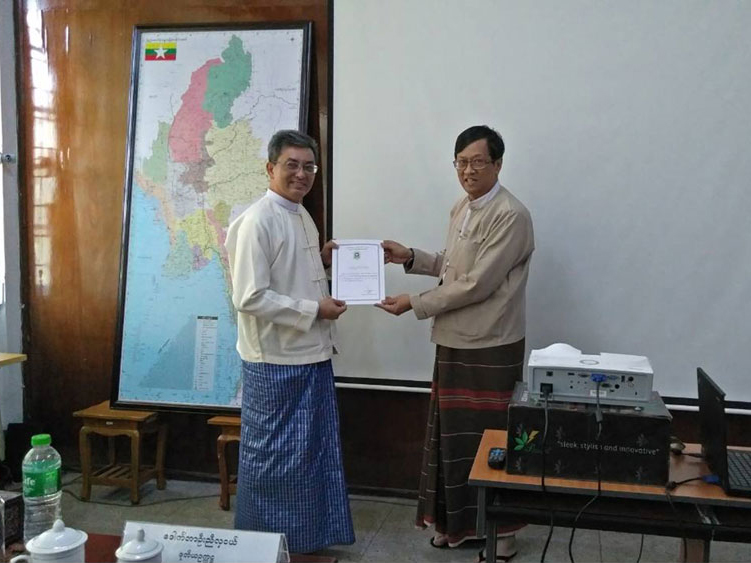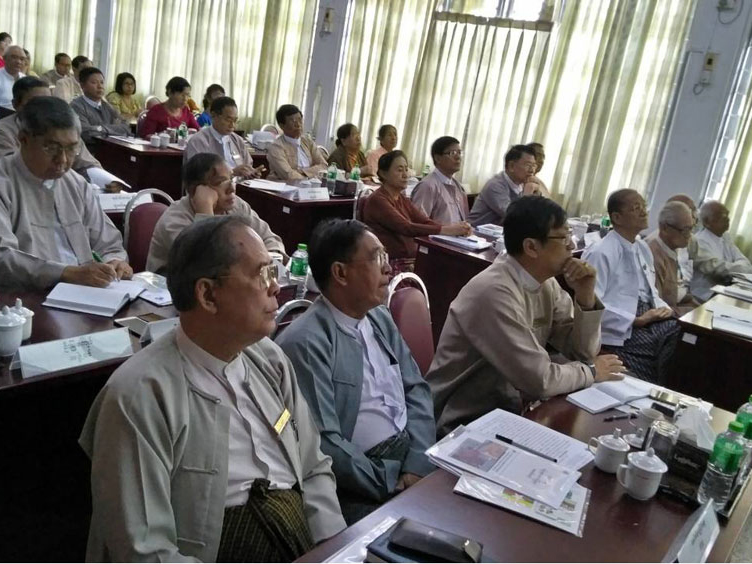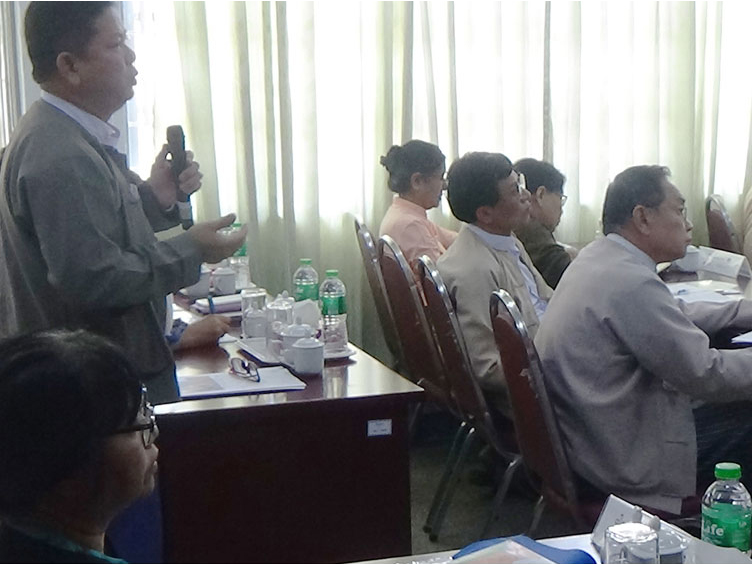 After DPS explained the GPS-GIS mapping technology to the National Education Policy Commission (NEPC). The NEPC gave ideas for clearer and more precise maps.
Responsible DPS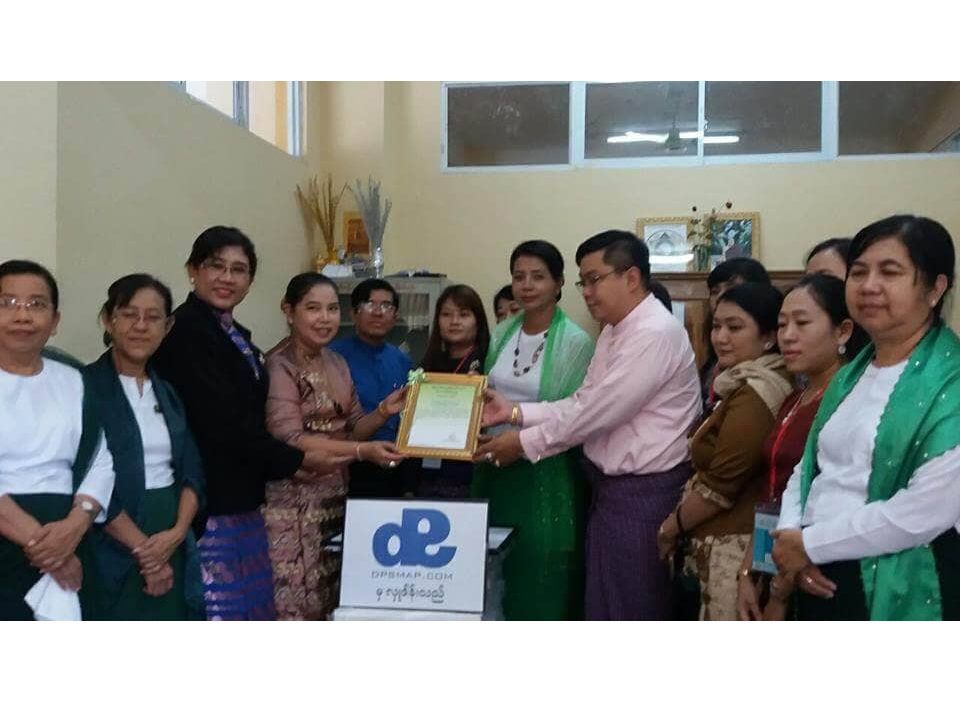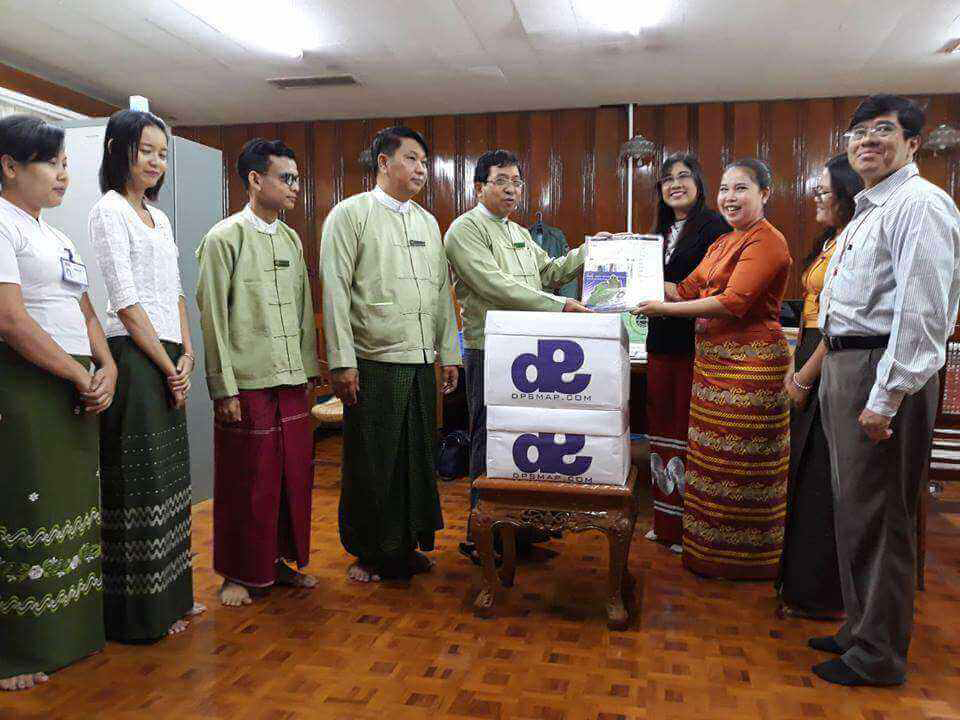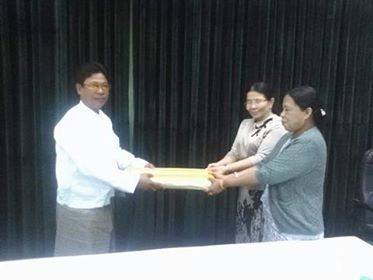 We, DPS Company limited have donated Myanmar Wallsheet Map to all basic high school of Myanmar from the help of Ministry of Education in order to help students learn about their own country's states, regions and ethnic groups. Since there are still a lot of maps needed, DPS Co.,Ltd is servicing for those who would like to donate maps. Thus, if you would like to join the donation, you can contact these numbers.
Contact Phone number : 09-774 20 40 20, 09-775 20 40 20, 09-455 20 40 20
DPS Retail outlets mapping
Why Retail Outlets Mapping in Myanmar?
With foreign brands such as Carlsberg, Coca Cola, Nescafe, Colgate, the race for market intelligence is greater than ever in Myanmar. Due to logistics, labor and management costs and businesses are looking for ways to maximize the distribution potential with existing resources. Location based technologies such as Geographical Information Systems (GIS), GPS tracking and Retail Outlet Mapping can find insights in company's day to day data and identifying problems and finding answers to them means saving a lot of money and helping resource-management efficiently.
The Need for a Retail Outlets Mapping
Location based intelligence (digital Mapping) has undergone a tremendous change in the last couple of years. In Myanmar market where brands are proliferating, shelf space getting rare and the customers multiplying, it has become imperative to assess whether the sales team and distribution network cover all the outlets in the city in an effective manner.
One might ask :
- Does my product reach each and every outlet in the City?
- Does my sales team have a count of outlets by type and by location?
- Where should I do my merchandising?
- What is my coverage in Hlaing Tharyar and North Dagon?
- Which, Where and how many outlets I need to focus?
- On which streets are my competitors stronger?
- Is my army of salespeople and cars enough to cover all the outlets in the city?
- In-Shop Promotion! Test Marketing! Trials! Budgeting!
- Forms an important part of all sales meeting.
The DPS - GPS Component
- GIS Database
- Digital Maps
- GPS trackers
- Surveyed Outlets
- Internal Database on supply and assets for each outlet.
- Software together with customized application
- Training & Support are all available and already used by major business in Myanmar
Digital Maps
Maps unlock many of the answers deep inside our database and help discover its richness. Maps are ideal because all data have one thing in common- LOCATION.
But what is the right kind of map for Retail Outlets Mapping.
Street level maps are available from DPS plus more detailed map features like Point of Interest such as hospitals, shopping malls, schools, pagodas, and shops or Retail outlets are represented as dots on a street map of a city.
Shop Survey
Comprehensive filed survey will be required to map retail outlets on the city map. The market survey process is out lined as under:
The first step is to print hardcopy outputs for Field Survey. The city is sub-divided into smaller township and wards as per the City Management Committee demarcation. Then define zones depending on outlet density and street network. Each of these smaller zones are printed in a single A3 size paper and will be convenient for the field surveyor to mark the outlets while surveying.
A list of existing retail outlets has to be marked with GPS and its attributes noted down together with a geocoded photo. It is necessary to establish the dynamic link between the new survey data and the existing serviced outlets.
After the survey is over with necessary quality and cross checks, the retail outlets will be plotted on the digital map with id as given on the survey sheet. Survey data is separately keyed in.
Survey of Outlets– For survey of outlets it is important that
-All channel marketing parameters would have to be determined and freezed prior to questionnaire development.
-The nature of data collected has to be determined
-The type of outlets to be included has to be decided beforehand.
-The likely variance in collection will be in the following quantitative areas like sales volume, stock holding, rental charges etc,
-Retail-Outlet Survey is a very tedious, time consuming and expensive proposition. But not the case with DPS. It is important that proper care is taken in surveying and mapping the outlets. At DPS We understand that the surveyed outlets and maps forms the basis for all future analyses. The field surveyors are required to be trained on map handling and reading. With the help of modern technology such as GPS 360 degree cameras and Street-View style viewers help DPS with more complete and verified retail outlet data.
-Maps unlock many of the answers deep inside our database and help discover its richness. Maps are ideal because all data have one thing in common – location.
-DPS is dependable for all these prerequisites.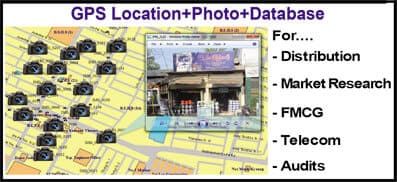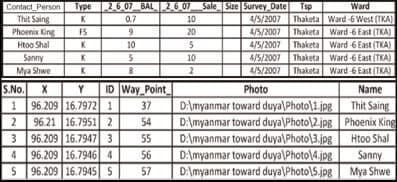 Tourist Maps Of Myanmar 68th Issue (June - 2017) has already launched. In order to get high performance in the peak season, the following advertising clients are advertising with all their effort and new customers are welcome to join. Please feel freely to contact DPS Co., Ltd. Ph: 09-774204020, 09-775204020
Printing Services & Maps by Design Printing Services : Free tourist maps & printing service for business cards, Brochures for promotion.
Printing Services by Design Printing Services Co. Ltd. incorporated in 1995.
As the name Design Printing Services - DPS - applies our primary function is printing services. DPS strong point lies on its capability to create and deliver. DPS is the pioneer in developing the land mark Map of Yangon - the Street Directory in 1996.
DPS also started publishing Free Tourist Maps for Myanmar (Burma), Yangon (Rangoon), Mandalay, Bagan (Pagan) and many other major tourist destinations in Myanmar.
We have slides and photos of scenery and culture in Burma We provide printing services for :
» Flyers, Brochures & pamphlets,
» business card printing, name card, invitation cards,
» Greeting cards, New Year Cards, Christmas Cards, postcards,
» Company letter head, envelops and stationery » Silk-screen printing services
» Promotional material such as T-shirt, sweat-shirt, sports shirts
» Logo design
If you want to contact us, kindly fill the form below.